What SaaS ERP Means for your Business
Software as a service (SaaS) enterprise resource planning systems (ERP), also called on-demand software, hosted software, and utility computing, have been highly disruptive in the application software industry, but not in a bad way. There are several reasons why more and more businesses are going for SaaS ERP.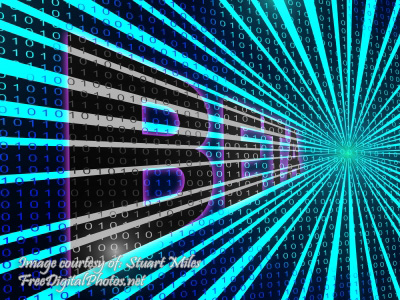 1) SaaS ERP's delivery model allows your business to get, benefit from, and utilize new technology ERPs without having to deal with the complexity and the large capital expenditure. If you are not satisfied with the software, you can always get rid of it without feeling the pinch.
2) IDC, Forrester, Aberdeen and other reputable bodies have given believable and logical TCO (Total Cost of Ownership) forecasts. They show that you get a lower TCO over a 5 year life with SaaS ERP solutions.
3) Since you do not have to invest in such platform software components as relational DBs, operating systems, maintenance management tools, and security appliances and the relevant computer hardware, this lowers the time it takes to implement a project. It also reduces the risk of failure and project delays.
4) You should go for a SaaS ERP solution since your software implementation will be quicker than with a traditional software solution. This is because implementing a traditional software solution means installing and configuring platform software, hardware servers, data center appliances, and other computing hardware.
5) You will get outsourced expertise and skills with SaaS ERP. This is important because it allows your in-house IT staff to focus on higher priority projects, on strategic services, and on core competencies. You actually save money with SaaS ERPs because it means you do not have to hire a dedicated IT staff for enterprise resource planning.
6) SaaS ERP has a pay-as-you-go pricing model. This eliminates the cost overruns that are associated with on-premise solutions. You also get a predictable future payment schedule.
7) Your business stands to benefit, in that you will sign an SLA (Service Level Agreement) with the provider and you will get back up. You do not have to pay if you do not access the system from anywhere, anytime.
There are many SaaS ERP solutions in the market, some better than others. One of the SaaS ERP solution providers, who is creating a lot of hype, is FinancialForce. FinancialForce.com primarily offers a cloud ERP solution for a Salesforce.com cloud computing platform called Force.com. So, what does FinancialForce offer?
• FinancialForce recently announced that it was seeking venture capital in the region of $100 million, a few years after raising another $50 million. This investment is proof that Salesforce takes FinancialForce seriously.
• FinancialForce runs on the Salesforce cloud platform. Salesforce.com has made a name for itself in the cloud computing world with products like Salesforce test data, meaning you get the best of both worlds.
• FinancialForce has received several awards and recognition over the years. This is testament of its superiority. They include the Best of SaaS Showplace (BoSS) Award from THINKstrategies, Inc., 2011 Red Herring Top 100 North America, and 2013 OnDemand 100 award from AlwaysOn Networks. Forbes named CEO Jeremy Roche one of the 2014 CEOs to Work For.
Note: This article is contributed by Jenny Richards.