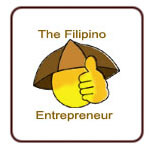 Are you thinking of designing a logo for your cherished business or company? Designing a logo is no easy task and even if there are lots of logos designing company, I think no one could give you a perfect logo because of the fact that people are different. Some will say your logo looks good but some despise it. It is just a matter of like or dislike. Now the real challenge is how will you create a logo that will suit your business? A logo is not a thing that you only put in your business cards or your website. It has something to do with your company's personality that will show the world and give an impression.
So here are some guidelines for making your logo.
Your logo should have:
Timeless Style: You must not make a logo just because of trend or fashion. It has to be timeless or everlasting because that is how you want your business to be. Look at some big companies like Pepsi or Coca-cola.
Uniqueness: It has to stand out of the crowd for it to be noticed, remembered and easily identified.
Simplicity: For it to be easily remembered it have to be simple. Being simple doesn't mean that it has simple meaning. Look at Google. Looking at a simple white page with a Text "Google" and a search box, no one will think that it is a billion dollar company. Remember, "Simplicity Is The Ultimate Sophistication" by Leonardo da Vinci.
The Right Colors: This area also has an impact unless the one who sees your logo is color blind. But however, colors will tell some thing about a company and will create impression. For example, color navy blue signifies trust and will fit to a well established company. Cyan is high tech or Information Technology. You can use some Psychology resources of books that tell about colors for you references.