With millennials driving coworking trends up in the Philippines, many coworking spaces are improving existing establishments. One of the major focuses is making over establishing spaces to reflect a more modern, more tech-savvy office for all industry professions. For Filipino professionals, the coworking space has evolved, like in many other places, to be more than a place to work.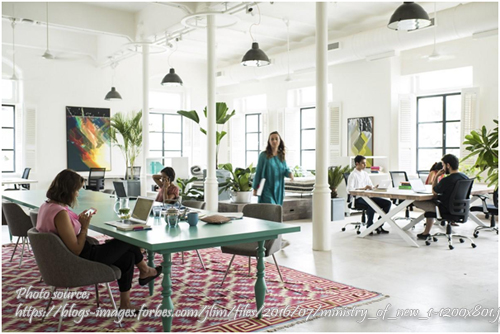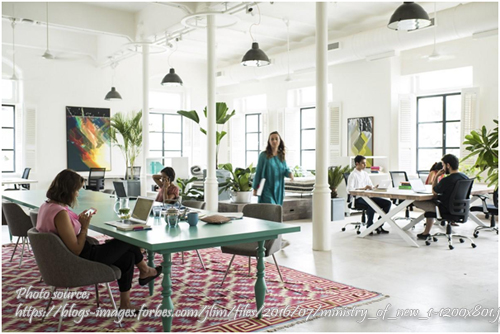 Instead, many find that the great feature of the coworking space is that they form little enclaves with a character and purpose of their own. The coworking space format is pretty much standard across the board, but it is the community that colours the business's experience. This is also the case for businesses, and professionals alike, renting a coworking space in Manila. This community is also at the centre of why businesses are so successful.
Continue reading for more information on how to utilise your coworking space for business success.
Network At Work
Your coworking space in Manila is similar to others in that the design is organised to promote social interaction, and while the Filipino office style uses a more open plan, the hot desks and dedicated desks provide business with a plethora of opportunities to network. The only problem is for you to take advantage of this proximity you have to actually engage with your immediate community. To form the foundation of a small business network, start conversations and make friends.
Ultimately, friendships and family relationships form the basis of much business in this country, and the coworking space only provides you with an accessible platform. You do not have to pay for tickets to expensive events, as getting to know those around you is free in the coworking space. Moreover, the coworking space provides your business with opportunities to attend more formal events, and while the entrance might not always be free, it is much less than finding and attending conferences on your own.
Communicate And Collaborate
All of this networking is in preparation for you to form the types of relationships that create opportunities to work with others in the space. Collaboration can be a simple connection between two people, one who needs support in some area, or it can involve whole projects. Furthermore, collaboration in the coworking space has led to some pretty innovative projects that have been wildly successful.
For your business, collaboration can culminate in your expertise being highly sought after in the coworking space. It also can translate into more business for you. However, the amount of visibility you can achieve for your business translates into growth.
Establish Your Virtual Presence
Use your coworking space to establish yourself in the online community. The online landscape is limitless and transcends most borders. Reach out to the online community in a number of different ways.
Create a web page that is both accessible to the coworking community and to the public. A trouble-free method to connect to the online community is to access social media sites to promote your company. One way to guarantee people see your page is to backlink it to other sites. For the most part, the online community presents numerous opportunities to mine it.
Expand Your Possibilities
Using the online community and your coworking community, think about research and testing new markets. Because the coworking space is much less expensive to other office formats, businesses gain the advantage of renting a space for a few days a week. The coworking space allows you to transition your business's growth without the growing pains associated with relocating.
Maximizing Your Space For Success
The coworking space is one of the most flexible solutions to office space. This is one of the designs that will allow professionals to work, network, collaborate, and expand operations from one space. This multi-functionality is at the core of success for your venture.
Author Bio – Sarah Williams is an influential business personality who has been observing the growing trends in the corporate world. She loves to write about her observation and share her experiences with everyone.