This is a guest post of Jessica Francisco of lukeroxasinfo.com
"First Impressions Last" – Here is a famous tagline from a TV commercial in the 90's that caught the attention of people. How did this commercial affect their business' performance? It was brilliant! The tagline was able to produce a lot of sales and improve their profit during that year. Over the past years, taglines like these have been very much abundant as it attracts more prospect clients that boost the name and reputation of a particular business. It is a business standard that has been very effective, a strategy that falls under a wide variety of business concepts and ideas in running a company's interaction with their customers and potential clients. Customer Relationship Management is one of the assets of known business tycoons throughout the world. They reached their accomplishments because they know how to take care of their customers.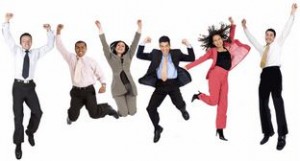 Customer Relationship Management (CRM) is an act, a practice, a system that should be given attention to by all of the companies out there. It is the heart and soul of your business. It is an area where you should consider investing money, time and effort to attain customer retention. CRM can be applied in IT -Customer Service, Marketing and most importantly in Sales.
Customers are the most important aspect of a business, without them, a business wouldn't be successful. This is where CRM comes in. In CRM, businesses adjust their services, procedures, and customer compensation to retain and maintain a good relationship with their customers. However, if CRM is not put into practice in an effective way, it could cause a lot to a business. Below are some of the don'ts in CRM.
10. Do not underestimate the use of CRM. Nowadays, CRM is a very important technique that most companies overlook. Some don't believe in the use of it but in today's fast growing and rapid changes in business, a CRM as a necessity to any organization.
9. Don't jump in to services you are most likely not be able to deliver on. Before going in to a business, reading a business review of a certain trending industry is a must. Never assume that what you think is what will really happen, seek advice from business experts. This is to ensure that you deliver the utmost service or product to your customers.
8. Don't purchase a CRM system/software if you don't know what you need. Most companies nowadays venture to information system because they think it will help their companies operate better. In a sense, it will if the system developed provides the right information that the company needs.
7. Don't brush off customer complaints. Most frustrated customers don't complain and whenever they complain that is the time they reached their bursting point. Always remember that customers complain because they want to help your company offer better service.
6. Never give your clients False Hopes. Always deliver what you have promised or you should not promise what you think you can't deliver. Your promise is valuable to your customers. Try not to frustrate them. Never say Never: Customers at times may require us to put a little bit "extra" to the services we offer them. As their business partners, we must never say "no" to them as it will surely create an impression that we are not helping them.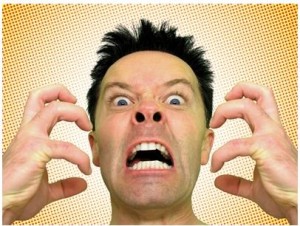 5. Don't forget to provide channels for your customers' feedback. Customer feedback is very important because it is where you'll get their impression of your services or your products. Their feedback is an essential part of your company's improvement.
4. Do not contradict your irate customer. What you do in this situation will very much decide the outcome of your partnership with your client. This then makes it vital for us to listen attentively to the complaints of our customer and be able to assure them of the necessary improvement s of our services the next time around.
3. Don't forget to provide channels for your customers' feedback. Customer feedback is very important because it is where you'll get their impression of your services or your products. Their feedback is an essential part of your company's improvement.
2. Don't waste the time of your customers. Your customer's time is as precious as yours. Value their time; don't be late in appointments or meetings with them. Deliver what needs to be delivered on time.
1. Do not forget to thank your customer. Gratitude is a very good way to be able to show how important your partnership is with your customers. A simple show of gratitude is very much appreciated by our customers and makes them feel important giving them the thought of pursuing another business with us.
Customers may be annoying and irritating at times, but at the end of the day, it is them to whom you invest your time, effort and money and in return, they are the ones who make you and your business. Take care of your customers and clients as they are your most precious investment. Without your customers, there is no business.
Author bio:
Jessica Francisco is a cheerful 25-year-old with an odd sense of fun. The least of her broad range of hobbies include swimming, hiking and listening to the music of Michael Jackson. Jessica is also one of the editors of Luke C. Roxas.