Your website has been launched, you have written engaging content, and all set for the influx of customers to begin engaging and finally convert. Everything looks good on paper, but however, in practice, your website may fail to rank for any keywords or target keywords, but why? The fundamentals of SEO may appear simple, build relevant links and write great content- the practice of SEO in the real sense can be highly complicated.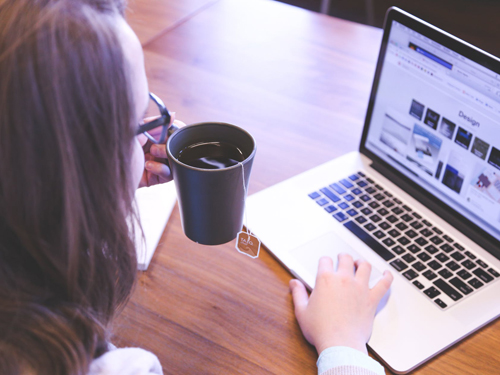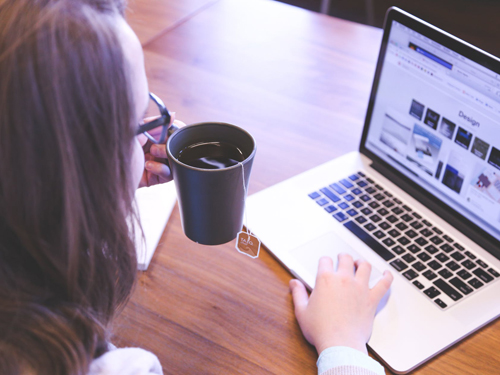 There are complex ranking algorithms, competitors and also factors such as engagement, relevance, and age to consider. Your website may not get the desired ranking due to a couple of factors. There are some which are not satisfactory for rising above their competitors and on the other hand, there are others which are excellent resources which do not have the links for ranking. During the initial launch of a site missing these factors are easy, and you may wonder what happened? To know more read further.
Checkout Some Prompt Solution
As a prompt solution, below are 5 common reasons that may pull down the ranking of a website along with the ways to fix the same and giving the site the needed links, on-page optimization, and content to beat the tough competition to enjoy the success of a high ranking.
Tough Competition-The truth is the more competitive the target keywords, the more Search Engine Optimization work this will need for a site to grab the first page on Google. A key reason why a website does not get the desired ranking is that they usually target keywords that have a lot of competition. When the competition is tough the website needs to be stronger to attain a ranking on Google's first page.  Prior to launching the SEO campaign, be aware regarding the target keywords competition. Remember you will compete against many other sites to grab the top position and every single extra link that they possess is one that you will require to improve on or match. If you discover that the site has failed to rank for the target keywords, this can be because of competition. Here the best step will be to analyze the competitors with software such as Majestic, Ahrefs or Moz. This will help you to understand your keyword's competition prior to creating content as well as building links.
Poor Link Building Practices-Another reason why Google may pull down the ranking of your site is due to Google penalty (manual or algorithmic). Google is well aware regarding the black hat SEO methods such as hacked links, spam links, paid links and private blog networks. In the last few years, Google has taken actions such as mass de-indexing and Penguin updates to fight against all forms of unethical link building. It may so happen that your site ranked once for the target keywords yet no longer does this can be due to an algorithmic or manual penalty. These penalties and actions can be viewed in Search Console. To fix a manual penalty will be tough. The bad links can be ignored through the Disavow Tool or tell the owner to remove the bad links manually. But there is no guarantee that the penalty will be removed. Here to avoid getting penalized can help.
Improper On-page Optimization-Your website may have good content and strong backlinks but not getting the desired ranking. This can be due to improper on-page optimization. In case you are new in the field of SEO and require some help where, to begin with the on-page optimization, tools such as Moz On-Page Grader and Yoast SEO for WordPress can help you to find and also fix issues that are related to on-page optimization that is holding the website back. What you will really love about the on-page optimization is that it needs to be done just once. After fixing the image tags, page titles and other elements of on-page optimization you can put your efforts to compose good content and also build links to the site.
Inadequate Links-Another reason why your site may not have a proper ranking on Google is due to inadequate links. The algorithm introduced by Google use 2 factors for checking whether a page is an outcome for a search keyword or not. The higher links a site has as well as, the higher is its relevance and value, the more views it will receive as a pertinent page of Google. Higher links are equivalent to your site's first page rankings. The relevance, quantity, and quality of the links play a pivotal role to help your site rank higher in Google for the target keywords.
Thin Content-Should your content be simple and short, for Google it will not be substantial enough to view the same as a pertinent outcome for the target keywords. The search engine giant possesses a healthy appetite, so contents are having adequate substance generally outperforms thin. Content that is light will not offer much value.  Relax this problem too can be fixed easily. The content can be thickened via expanding its level of detail and expanding its word count. Expanding the content will help it to beat all of these in terms of quality, detail and length. The content can be beefed up by adding pertinent subheadings with primary keywords and related keywords. Generally, people share useful articles and articles which have real value definitely will attract links via its own from those that find the article helpful. This way Google will reward you for posting excellent content. The readers will link to the content and also share it which in turn will create constant improvement in the search rankings.
The bottom line is, to optimize your site especially for organic search will be a gradual technique which will offer long-term outcomes but only if it is done in the correct way. Right from too few links to improper on-page optimization, a lot of factors can prevent a site to attain the ranking that it deserves. Fortunately, it is a simple technique to find as well as fix the causes which prevent the site from ranking as it should. Simply review the 5 factors above and take action for augmenting your rankings, generating higher revenue and increasing your web traffic.
Author Bio: Jack Dsouja is a freelance content writer. He has written many good and informative articles on different categories such as Business, SEO and Web Design. He is very responsible for his job. He loves to share his knowledge and experience with his friends and colleagues.