A Masters in Business Administration is a degree which is sought by several professionals, simply because it opens up new avenues in the upper echelons of firms and also allows you to get paid better for your job. Much like a regular MBA degree, the Executive MBA, known as an EMBA is a graduate level degree. It is targeted at professional managers, leaders or entrepreneurs who wish to enrich their business expertise and enhance their careers. You could read MET's guide on PGDM for an insight into this course.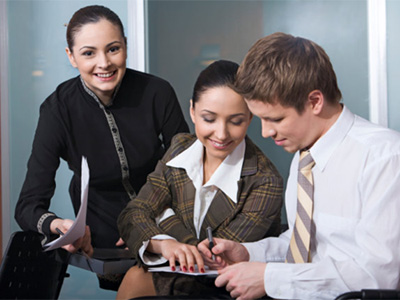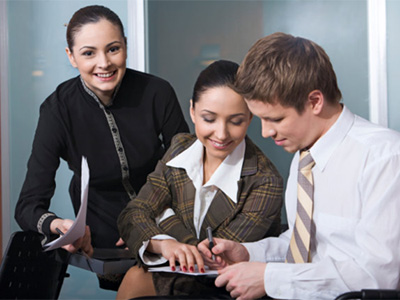 Who is Eligible for an Executive MBA Course?
First and foremost, you will need to have a bachelor's degree in any discipline. You must be at least 28 years of age, and have worked professionally for 3 to 5 years, having amassed a veritable amount of experience. Good institutes may also be looking for decent results in GMAT for admission.
Why is an EMBA different from a Regular MBA?
The primary difference between the executive MBA and other programs is that an executive course is a lot more enriching and intense thanks to the level of professional expertise brought by participating students. This in turn proves to be a catalyst as there is a lot that the students learn from each-others' experiences alongside the course itself.
The executive MBA course is completed in one to two years' time. The course allows candidates to hone their skills and pick up analytical abilities so as to be able to infuse coursework into your day-to-day professional life. It is an incredibly beneficial course in the long run, as it provides both expertise as well as a master's level degree which allows you to aim for the top spots.
Advantages of an Executive MBA
The EMBA is a highly specialized course and it introduces a world of new practices, applications and beliefs which you can inject into your professional life to give it a boost. A large part of the course also involves development through communication and mutual interaction between candidates with varying amounts of professional experience in the same field of expertise.
You develop a whole new perception of the work environment, and will understand that there are several ways you can optimize operations by applying your newfound expertise at work. Very soon, you should be able to climb the ladder or seek greener pastures which once seemed inaccessible to you. Innovation, planning, creativity, problem solving, leadership; each of these traits is inculcated in you through a holistic EMBA course.
Career Prospects for EMBA Graduates
An executive MBA opens up a whole new professional world for you to tap into. Posts and pay packages which seemed locked away for years will be accessible to you, and potential employers will be wowed over by your new, advanced academic qualifications. Several multi-national companies also include MBA degrees in their recruitment policies. If you choose to remain working in the same firm, you will find that you are presented with opportunities to climb the professional ladder much faster than before.
Enthusiastic people may also apply their newfound knowledge and prowess to starting new entrepreneurial ventures and building a network of contacts globally which will help you in the future. This is a comprehensive degree which serves all professionals ranging from Human Resource managers, to supervisors and directors too.
Types of Executive MBA Offered
An executive MBA is a highly specialized course which finds application in your field of work only. There is no generalized theory which you will need to learn- everything you study can be implemented to enrich your professional life. Executive MBA degrees are offered for the following fields.
Telecom-Management
Sales & Marketing
Retail
Retail
Operations
IT
International Business
Infrastructure Development
Import/Export
Human Resources
Hospitality Management
Hospital/Health Care Management
General Management
Finance
Bio-Technology
Aviation
Accounting
You could find out more about the varied options by reading bubblews.com tips on studying part time MBA.
Author Bio: Sujain Thomas is a career counselor. She has worked in the field for the last five years, striving to provide career-related and academic advice and assistance to aspirants, young and old.